Maybe you're in the market for a home and are having a hard time finding the right one that fits your budget. Or perhaps you're already a homeowner in need of extra income or a place for loved ones. Whether as a potential homebuyer or a homeowner with changing needs, accessory dwelling units, or ADUs for short, may be able to help you reach your goals.
What Is an ADU?
As AARP says:
"An ADU is a small residence that shares a single-family lot with a larger, primary dwelling."
"An ADU is an independent, self-contained living space with a kitchen or kitchenette, bathroom and sleeping area."
"An ADU can be located within, attached to, or detached from the main residence. It can be created out of an existing structure (such as a garage) or built anew."
If you're thinking about whether an ADU makes sense for you as a buyer or a homeowner, here's some useful information and benefits that ADUs can provide. Keep in mind, that regulations for ADUs vary based on where you live, so lean on a local real estate professional for more information.  
The Benefits of ADUs
Freddie Mac and the AARP identify some of the best features of ADUs for both buyers and homeowners:
Living Close by, But Still Separate: ADUs allow loved ones to live together while having separate spaces. That means you can enjoy each other's company and help each other out with things like childcare, but also have privacy when needed. If this appeals to you, you may want to consider buying a home with an ADU or adding an ADU onto your house. According to Freddie Mac:
"Having an accessory dwelling unit on an existing property has become a popular way for homeowners to offer independent living space to family members."
Aging in Place: Similarly, ADUs allow older people to be close to loved ones who can help them if they need it as they age. It gives them the best of both worlds – independence and support from loved ones. For example, if your parents are getting older and you want them nearby, you may want to buy a home with an ADU or build one onto your existing house.
Affordable To Build: Since ADUs are often on the smaller side, they're typically less expensive to build than larger, standalone homes. Building one can also increase your property's value.
Generating Additional Income: If you own a home with an ADU or if you build an ADU on your land, it can help generate rental income you could use toward your own mortgage payments. It's worth noting that because an ADU exists on a single-family lot as a secondary dwelling, it typically cannot be sold separately from the primary residence. But that's changing in some states. Work with a professional to understand your options. 
These are a few of the reasons why many people who benefit from ADUs think they're a good idea. As Scott Wild, SVP of Consulting at John Burns Research, says:
"It's gone from a small niche in the market to really a much more impactful part of new housing."
Bottom Line
ADUs have some great advantages for buyers and homeowners alike. If you're interested, reach out to a real estate professional who can help you understand local codes and regulations for this type of housing and what's available in your market.
Is Owning a Home Still the American Dream for Younger Buyers?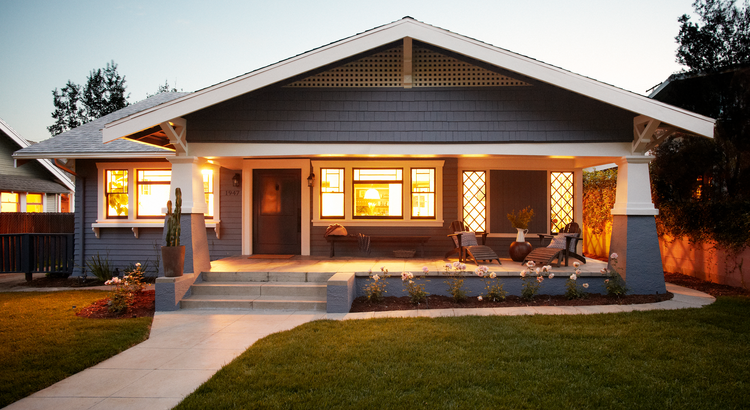 Everyone has their own idea of the American Dream, and it's different for each person. But, in a recent survey by Bankrate, people were asked about the achievements they believe represent the American Dream the most. The answers show that owning a home still claims the #1 spot for many Americans today (see graph below):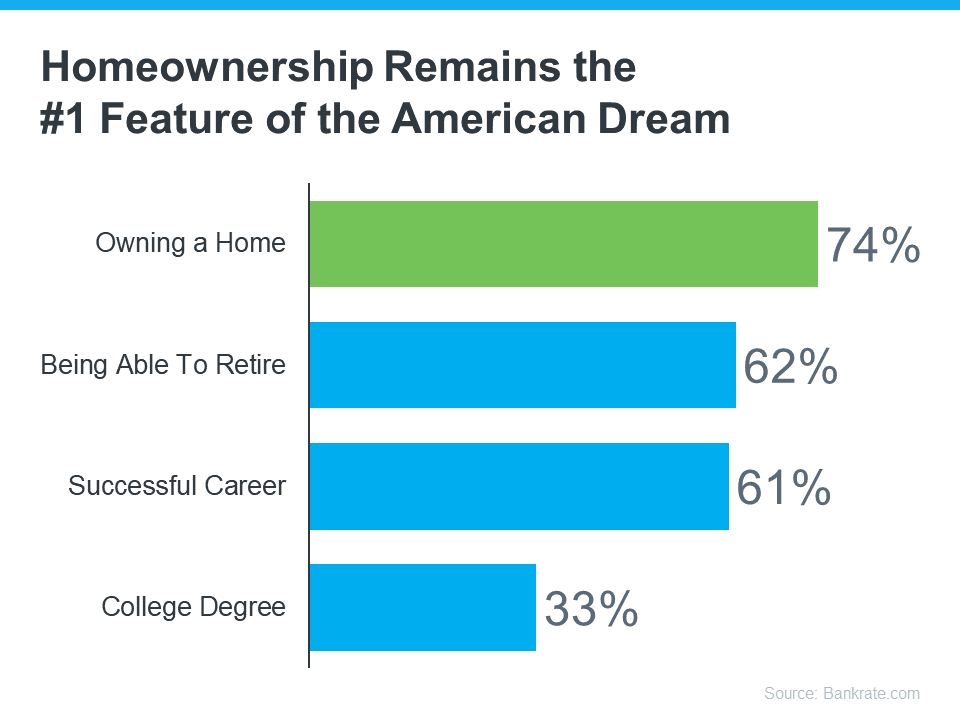 In fact, according to the graph, owning a home is more important to people than retiring, having a successful career, or even getting a college degree. But is the dream of homeownership still alive for younger generations?
A recent survey by 1000watt dives into how the two generations many people believed would be the renter generations (Gen Z and millennials) feel about homeownership. Specifically, it asks if they want to buy a home in the future. The resounding answer is yes (see graph below):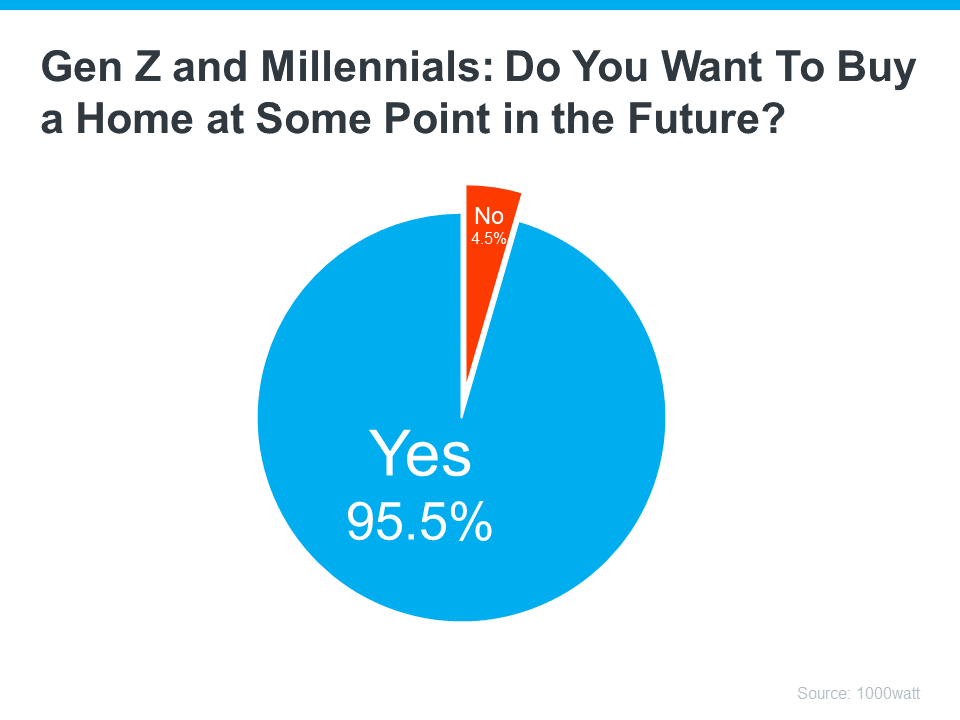 While there are plenty of reasons why someone might prefer homeownership to renting, the same 1000watt survey shows, that for 63% of Gen Z and millennials, it's that your place doesn't feel like "home" unless you own it – maybe you feel the same way.
That emotional draw is further emphasized when you look at the reasons why Gen Z and millennials want to become homeowners. For all the financial benefits homeownership provides, in most cases it's about the lifestyle or emotional benefits (see graph below):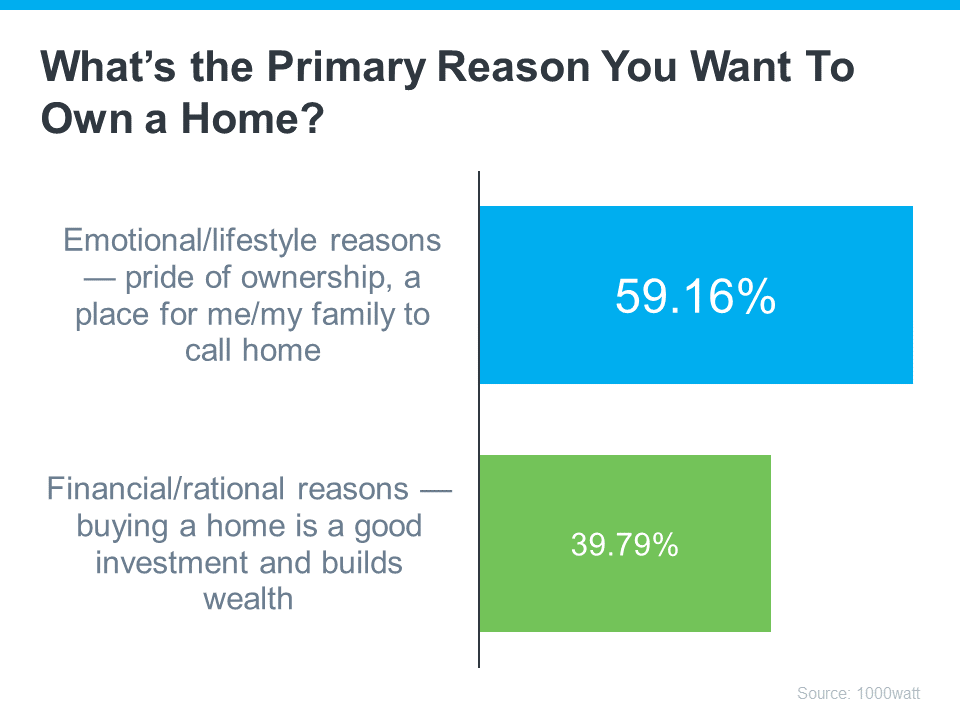 What Does This Mean for You?
If you're a part of Gen Z or are a millennial and you're ready, willing, and able to buy a home, you'll want a great real estate agent by your side. Their experience and expertise in the local housing market will help you overcome today's high mortgage rates, low inventory, and rising home prices to find your first home and turn your dream into a reality.
Working with a local real estate agent to find your dream home is the key to unlocking the American Dream.
Bottom Line
Buying a home is a big, important decision that represents the heart of the American Dream. If you want to accomplish your goal, begin by talking to a local real estate expert to start the process today.
Life-Changing Events That Move the Housing Market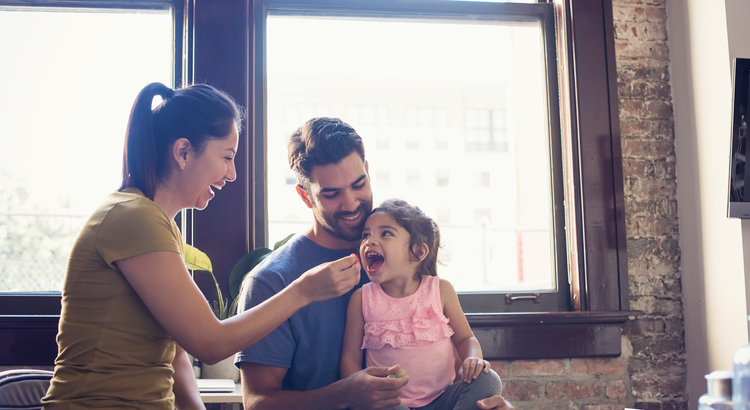 Life is a journey filled with unexpected twists and turns, like the excitement of welcoming a new addition, retiring and starting a new adventure, or the bittersweet feeling of an empty nest. If something like this is changing in your own life, you may be considering buying or selling a house. That's because through all these life-altering events, there is one common thread—the need to move.
Reasons People Still Need To Move Today
According to the National Association of Realtors (NAR) there have been a lot of this type of milestone or life change over the last two years (see graph below):
And, these big life changes are going to continue to impact people moving forward, even with the current affordability challenges brought on by higher mortgage rates and rising home prices.
As Claire Trapasso, Executive News Editor at Realtor.com, says:
"Because high mortgage rates, elevated home prices, and stubbornly low inventory make today's housing market particularly challenging, many of today's buyers are motivated by life changes, such as growing families, supporting elderly parents or grown children, or accommodating professional needs. . ."
Lean On a Real Estate Professional for Help
Whether you're beginning your search for a home or preparing to sell your current house, you don't have to go it alone. With their expertise, a real estate agent is an invaluable partner who can help you smoothly transition through these big moments in your life. Here are just a few examples.
When Buying a Home
If you're welcoming a new addition and want more space, the need for a new home may be a top priority. While higher home prices and mortgage rates are creating challenges for buyers, you may have to find a way to meet your changing needs, even with today's mortgage rates.
A skilled real estate agent can help. Their expertise and knowledge of the local housing market can save you a considerable amount of time and stress. An agent will take the time to understand your specific needs, budget, and preferences, allowing them to narrow down your search and present you with suitable options.
When Selling a House
If you're retiring or going through a separation or divorce, your main focus may be to make the most out of your investment when selling your house, so you can find one that works better for you moving forward.
This is another place where a real estate agent's expertise truly shines. They can accurately assess your home's market value, suggest improvements to enhance its appeal, and craft a strategic marketing plan. Their negotiation skills are a big asset when it comes to making sure you get a fair price for your house, allowing you to move on to the next chapter of your life with confidence and peace of mind.
No matter your situation, lean on a trusted professional for help as you buy or sell a home.
Bottom Line
If recent life-changing events have you wanting or needing to move, connect with a local real estate agent.
How VA Loans Can Help Make Homeownership Dreams Come True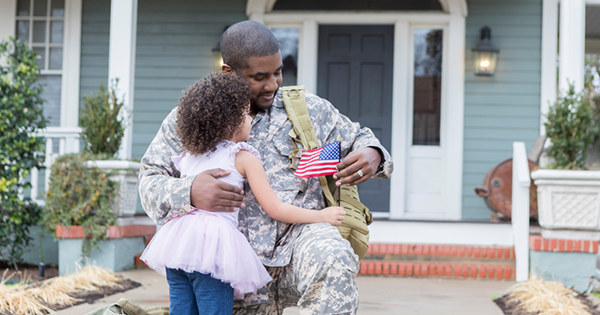 For more than 79 years, Veterans Affairs (VA) home loans have helped millions of veterans buy their own homes. If you or someone you care about has served in the military, it's essential to learn about this program and its advantages.
Here are some important things to know about VA loans before you buy a home.
The Many Advantages of VA Home Loans
VA home loans provide a pathway to homeownership for those who have served our nation, and they're a great benefit for buyers who qualify. According to the Department of Veteran Affairs:
Options for No Down Payment: Qualified borrowers can often purchase a home with no down payment. That's a huge weight lifted when you're trying to save for a home.
Limited Closing Costs: There are limits on the types of closing costs you pay when you qualify for a VA home loan. So, more money stays in your pocket when it's time to seal the deal.
Don't Require Private Mortgage Insurance (PMI): Many other loans with down payments under 20% require PMI. VA loans do not, which means veterans can save on their monthly housing costs.
A recent article from Veterans United sums up just how impactful this loan option can be:
"For the vast majority of military borrowers, VA loans represent the most powerful lending program on the market. These flexible, $0-down payment mortgages have helped more than 24 million service members become homeowners since 1944."
Bottom Line
Owning a home is the American Dream. Veterans sacrifice a lot to protect our country, and one way we can show our appreciation is by making sure they know all the benefits of VA home loans. Thank you for your service.